About Us
Martpol is an exclusive representative of STAHL – a leading manufacturer of auxiliary agents for tanning and fur industry. Our company has been on the Polish market since 1993. At present we have developed our activity on the markets: Ukrainian, Belorussian, Lithuanian, Latvian, Es­tonian.
We offer products for the wet workshop, retouching and finishing proper as well as a wide range of leather dyes. In addition, we have an extensive range of products for the fur industry.
We are proud of our involvement in the production of top quality leather for footwear, clothing, leather goods and luxury car upholstery.
We are able to react quickly to market needs. We have a team of highly qualified and experienced technologists who are always available for advice and assistance in the company or at the customer's premises.
Our ultimate goal is to meet the needs and expectations of our customers. Thanks to a professionally prepared technological base and a laboratory equipped with apparatus allowing for testing physical and mechanical properties of leather and basic chemical analyses, we are reliable and independent.
We respond flexibly to your needs for new, innovative technologies.
We also have a transport service available to bring products to you.
Our head office and main warehouse are located in Radom. We also have a branch in Bielsko-Biała.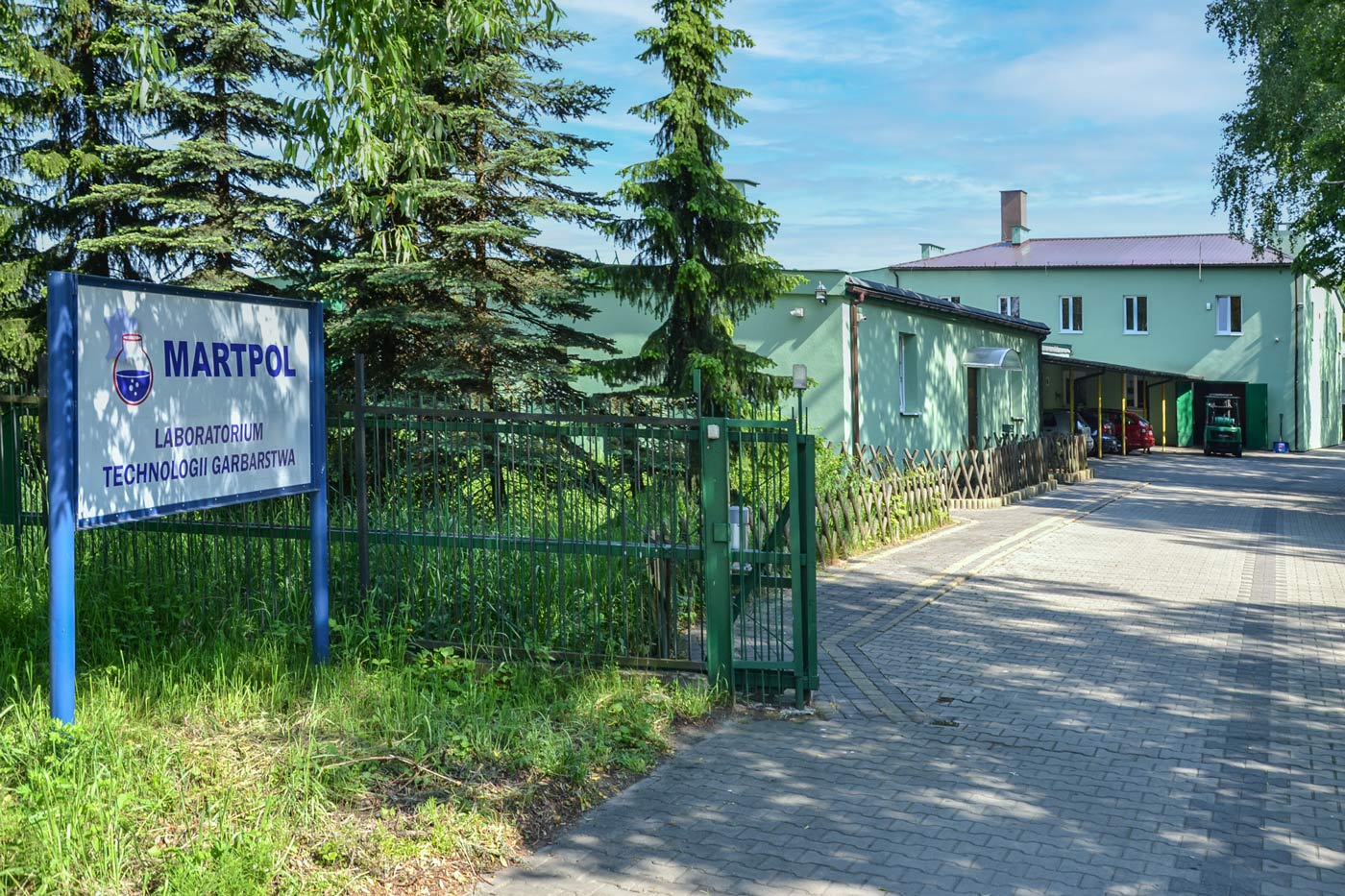 Company headquarters and laboratory