Laboratory
We have a laboratory at our customers' disposal where we can perform technological tests as well as most of the tests
physico-mechanical and basic chemical tests on leather.
Our company employs a team of specialists who are happy to provide comprehensive assistance in turning leather into attractive and fashionable ranges.
Management, advice and technical service are provided by tanning technologists with many years of professional experience. Our staff will solve your tanning and leather finishing problems at every stage of production, in accordance with the most modern world trends and using the best resources.
STAHL products meet all the environmental requirements of the European Union.
In our laboratory we carry out wet workshop, tanning, oiling, dyeing and leather finishing tests.
In addition, we carry out the following physical and chemical tests on leather:
Determination of water resistance of flexible leather (penetrometer)
Water vapour absorption, water vapour ratio
Adhesion of finish
Thickness
Colour fastness to cycles to-and-fro rubbing, dry, wet
Colour fastness to artificial perspiration
Colour fastness rotative rub fastness and to-and-fro rubbing, dry, wet
Determination of wet or dry flex resistance and of leather sub-zero temperatures
Determination of pH and difference figure of an aqueous leather extract
Water vapour permeability
Determination of tear load. Double edge tear
Determination of tear load. Single edge tear
Resistance to damage on lasting
Determination of tensile strength and maximum elongation
Chromium (III) content by iodometric method
Determination of matter soluble in dichloromethane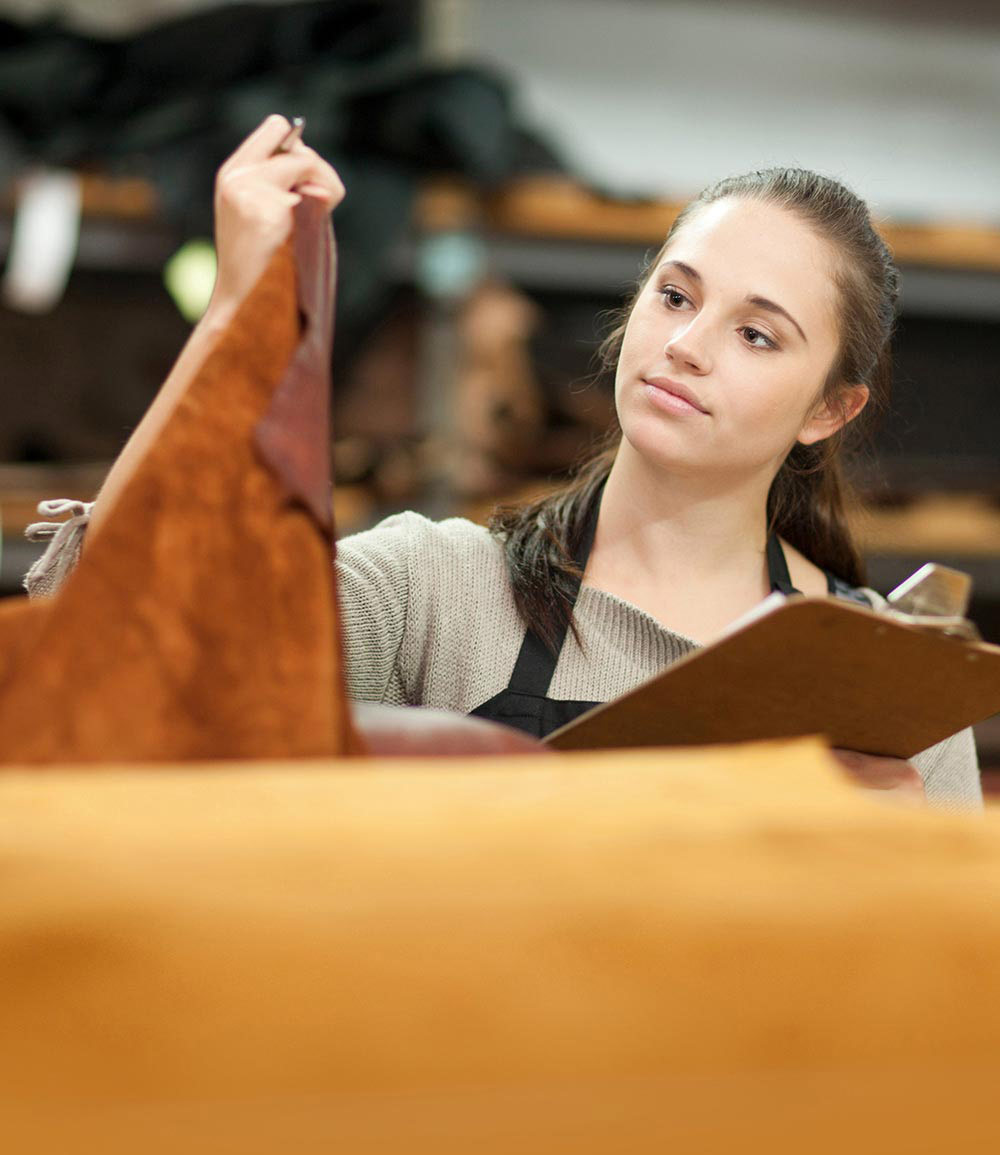 WE LOOK FORWARD TO WORKING TOGETHER
Comprehensive information and advice is available on the following telephone numbers: